How the Right Lights & Controls Benefit Facilities
COLD STORAGE & LIGHTING CONTROLS PRODUCT GUIDE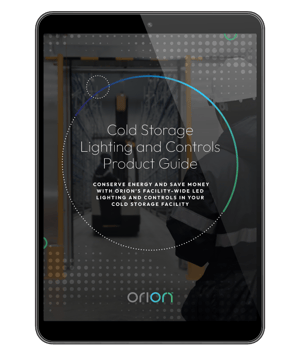 Having optimal cold storage facility conditions 24/7 is crucial for our supply chain, but that doesn't come without major challenges and expenses. Chief among them: What kind of lighting can withstand harsh, frigid conditions while maximizing energy efficiency and reducing costs?
Our guide to efficient and automated solutions for cold storage facilities gives you the scoop on:
The benefits of cold storage LED retrofits
Cold-rated product specifications
Advantages in optimizing cold storage facilities with controls
And more!
Simply fill out the form to access your free copy of the guide.